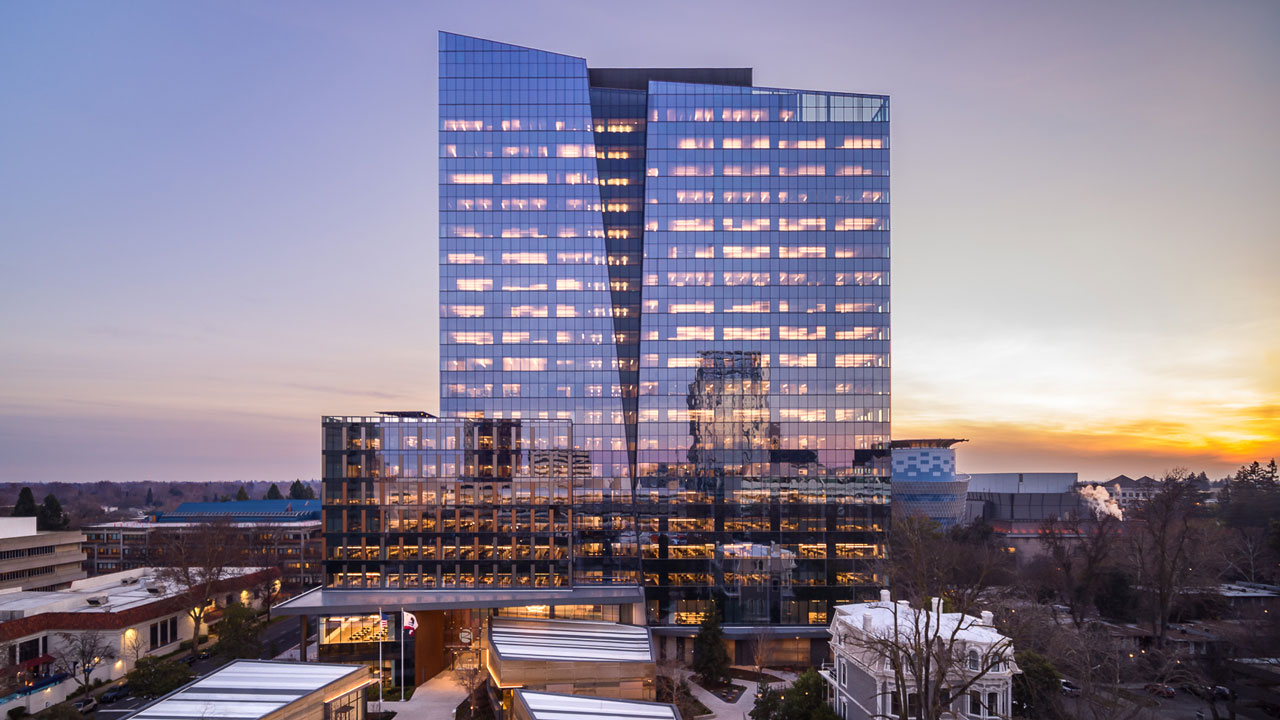 Tetra Tech initiated the transformation of California DGS Natural Resources Headquarters, achieving carbon neutrality through innovative sustainable solutions.
Challenge
The California Department of General Services (DGS) faced the critical challenge of decarbonizing its building stock in alignment with state regulations. The primary objective was to address the environmental impact of their operations and reduce carbon emissions associated with their facilities. The client envisioned a building that not only benefited their operations but also achieved zero net energy.
Solution
Glumac, part of the Tetra Tech High Performance Buildings Group, designed the building to meet the stringent criteria of LEED Platinum certification. Through the integration of advanced sustainable building features, including radiant floor heating, chilled beams, and reclaimed water systems, the target was net zero energy performance. The building is expected to perform at an Energy Use Intensity (EUI) of no more than 30 kBtu/sf/year and use at least 50% less water than a typical office building. The headquarters operates using 100% solar energy through the Sacramento Municipal Utility District (SMUD). This energy program is part of a first-of-its-kind agreement with SMUD in which DGS's Sacramento portfolio will move toward solar power.
The project achieved LEED Platinum certification, signifying the highest level of sustainability and resource efficiency through the use of passive design elements like radiant systems and clean energy generation. The building's EUI demonstrated exceptional energy efficiency, and its use of solar energy contributes to a cleaner environment. As the world experiences extreme weather due to climate change, the new Natural Resources Building will remain a comfortable, operational workplace.
The California DGS Natural Resources Headquarters achieved LEED Platinum certification and is targeting Net Zero Energy.
California Department of General Services
Mechanical, electrical, plumbing, energy analysis, commissioning