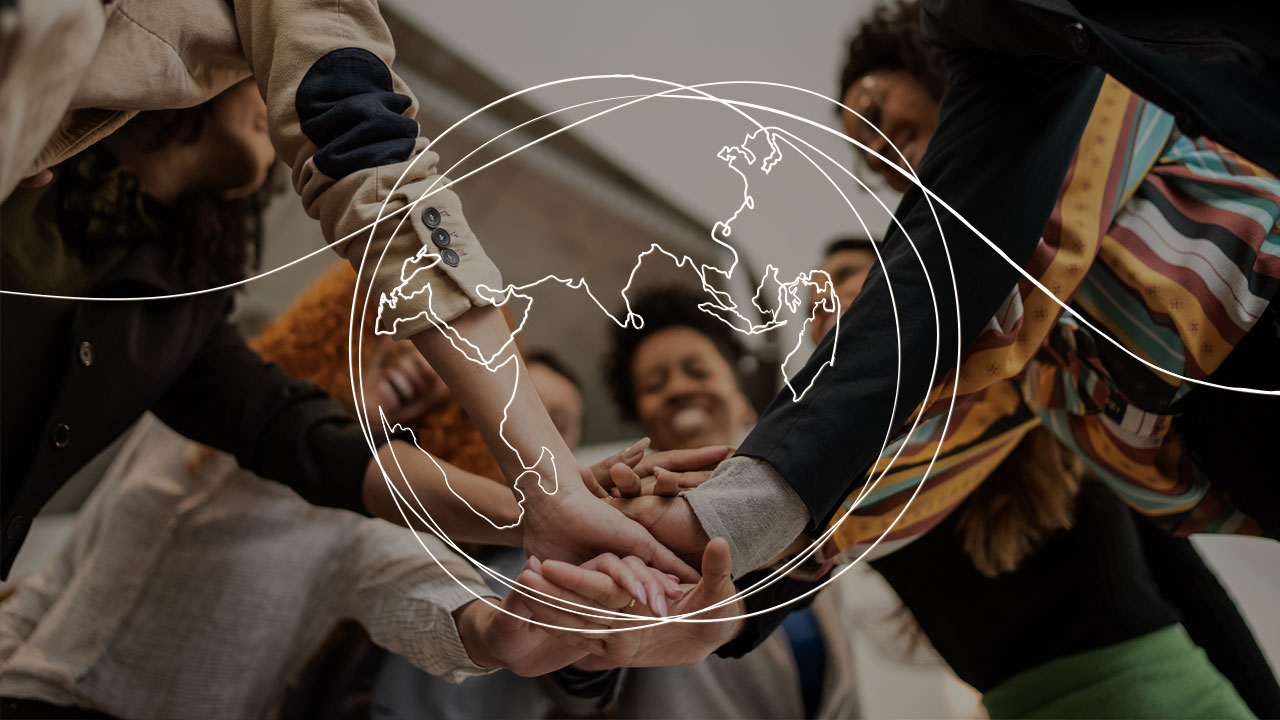 Leading with Science® to improve lives around the world
Tetra Tech combines state-of-the-art technology and expert knowledge to address our customers' most complex water, environmental, sustainable infrastructure, renewable energy, and international development challenges in communities around the world.
Our network of 27,000 staff works in more than 100 countries from 550 offices across every major region of the world. We offer the agility and experience of a local business backed by the capabilities of a multibillion-dollar global company.
Africa
Over more than 40 years, Tetra Tech has developed a deep understanding of the complex legal, political, economic, and socio-cultural considerations that are critical to support sustainable development across Africa. We deliver water, energy, resource management, and environmental services across more than 30 African countries.
Tetra Tech's International Development Group has established relationships with a network of implementation partners and nongovernmental organizations, giving us unparalleled expertise on the ground and providing comprehensive service delivery throughout the project life cycle.
Asia Pacific
Tetra Tech solves our clients' most challenging transport and property infrastructure, defense, energy, natural resources, and cultural and built heritage management problems across Asia Pacific.
Our presence in the region has grown significantly over the last 30 years, and our team includes 3,900 employees in nearly 90 offices in Australia and New Zealand. We also provide innovative consulting, engineering, and project management services across India, Indonesia, Japan, South Korea, the Philippines, and Thailand. Our International Development Group operates across the Indo-Pacific to build the capacity of local organizations to address social, economic, and political challenges. 
Europe
Tetra Tech provides high-end consulting, engineering, and project management services to government and commercial clients across Europe. 
We develop effective solutions to our clients' most complex problems—from energy transformation, water, environment, and transport infrastructure to residential developments, high performance buildings, and data analytics. Our experts in the United Kingdom and across Europe are adept at working in complex or highly regulated environments. Tetra Tech's International Development Group brings an integrated approach to building the capacity of communities and individuals to create strong, healthy, and resilient societies.
Middle East
Tetra Tech has provided consulting, planning, engineering, and international development services throughout the Middle East for almost 50 years. Our experts have a profound understanding of the region and its fragile political landscape.
We work with commercial clients and municipal, provincial, and national governments to improve delivery of public services and develop power, water, oil and gas, and transportation infrastructure. We deliver world-class solutions that support strong, healthy, and resilient societies throughout the region.
North America
Tetra Tech's presence in North America has grown from a single office in Pasadena, California, in 1966 to 15,000 experts and more than 300 offices across the continent today.
We provide high-end, comprehensive engineering and consulting services for federal and municipal governments and agencies, states, the military, and commercial clients. Our experts leverage the latest technology to develop innovative, sustainable solutions to our clients' most complex problems in the water, environment, sustainable infrastructure, renewable energy, and international development sectors. We have registered offices in the United States (including Puerto Rico), Canada, El Salvador, Mexico, and Panama.
South America
Tetra Tech has been delivering sustainable solutions for some of South America's most complex and economically important projects for more than 25 years.
Our expert teams work with government and commercial clients on projects ranging from specialty engineering design for complex mining and infrastructure to environmental permitting of offshore wind energy. We have a long history of delivering international development projects that improve people's quality of life and protect the environment. We have registered offices in Brazil, Chile, Colombia, and Peru.