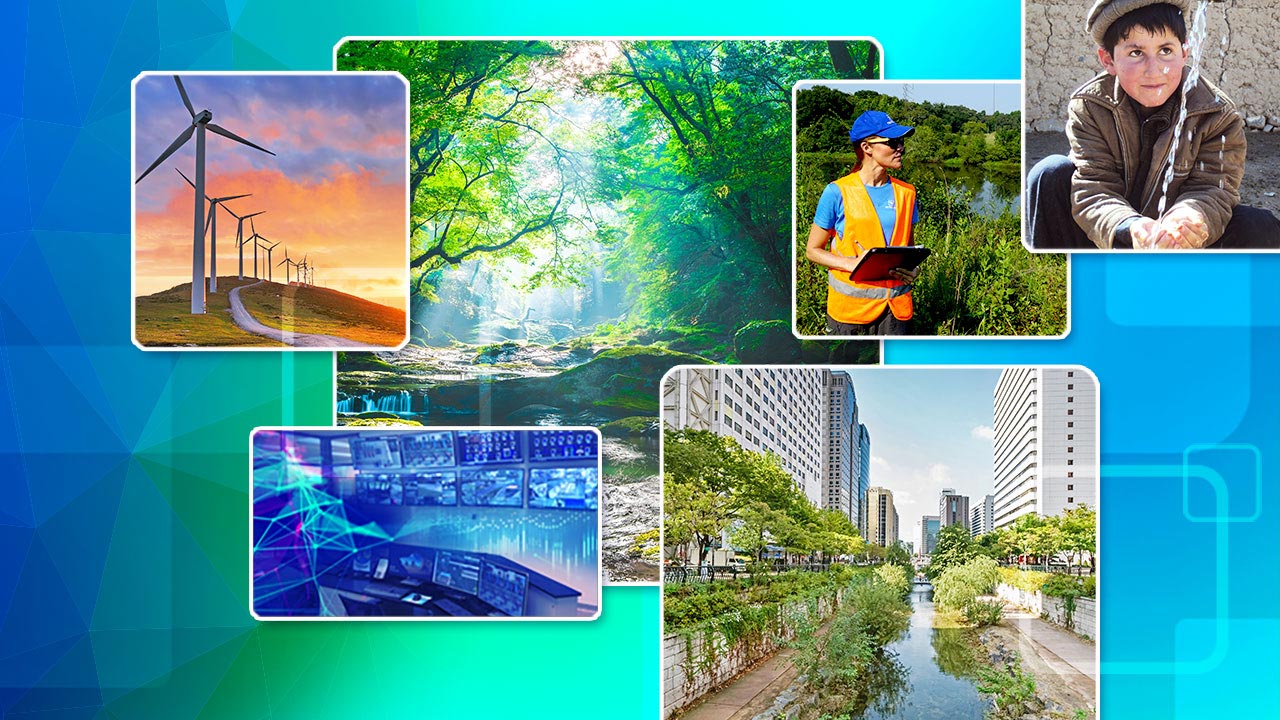 Improving lives around the world by Leading with Science®
Tetra Tech is built on a culture of innovation and committed to creating positive, impactful change as we address the world's most complex problems.
We are proud to be home to industry-leading scientists, engineers, and technical specialists and to use this expertise throughout the project life cycle. Our strength is in collectively providing integrated services—delivering the best solutions to meet our clients' needs.
To be the premier worldwide consulting and engineering firm, focusing on water, environment, sustainable infrastructure, renewable energy, and international development.
How we work together to deliver for our clients
We put our clients first. We listen better to understand our clients' needs and deliver smart, cost-effective solutions that meet those needs.
We take on our clients' problems as if they were our own. We develop and implement real-world solutions that are cost-effective, efficient, and practical.
We bring superior technical capability, disciplined project management, and excellence in safety and quality to all our work.
Our people are our number one asset. Our workforce is diverse and includes leading experts in our fields. Our entrepreneurial nature and commitment to success provide challenges and opportunities for all our employees.
Our Business Groups
Tetra Tech was founded in 1966 to provide engineering services related to waterways, harbors, and coastal areas. For more than 50 years, we have substantially increased the size and scope of our business and expanded our service offerings through a series of strategic acquisitions and internal growth.
Today Tetra Tech is organized into two major business groups that align with our core markets and enhance the development of high-end consulting and technical solutions to meet our growing client demand. We provide clear solutions for projects in water, environment, renewable energy, sustainable infrastructure, and international development.
Government Services Group (GSG) provides consulting and engineering services for a broad range of U.S. government clients (federal, state and provincial, and municipal) and all activities with development agencies worldwide.
Commercial/International Group (CIG) provides consulting and engineering services worldwide for a broad range of commercial and international clients, inclusive of the commercial and government sectors.