Revolutionizing Energy Efficiency: Tetra Tech's Geothermal Breakthrough for the Australian War Memorial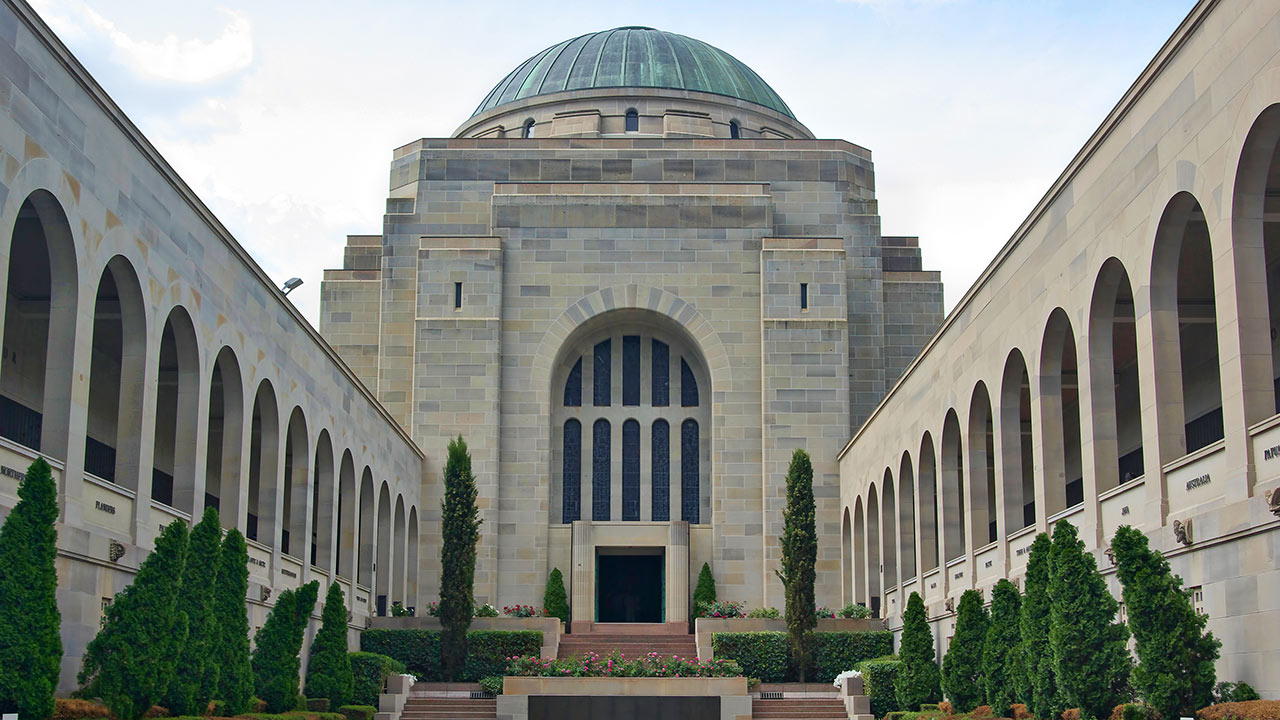 NDY, part of the Tetra Tech High Performance Buildings Group, revolutionizes the Australian War Memorial's energy efficiency with a groundbreaking geothermal solution, achieving a remarkable 105 percent improvement over traditional systems and saving CO2 emissions equivalent to taking 88 buses off the road.
Challenge
The Australian War Memorial (AWM) faced the challenge of outdated facilities and inadequate representation of contemporary service and recent conflicts. This hindered the memorial's ability to effectively fulfill its purpose of leading remembrance and understanding of Australia's wartime experience. The lack of equitable representation and limited visitor experience needed urgent improvement to meet the evolving needs of the AWM and its stakeholders.
This once-in-a-multi-generation project will expand gallery spaces and enhance the visitor experience via integrated technology, using modern efficient technology and design solutions.
Solution
Tetra Tech tackled the challenge by implementing a groundbreaking geothermal energy solution at the AWM. Using multiple large water source heat pumps and chillers with electromagnetic oil-free bearing compressors, Tetra Tech achieved a remarkable 105 percent improvement over traditional systems. The integration of advanced 3D cloud-based technology allowed for precise coordination and stakeholder engagement. Computational fluid dynamics (CFD) modeling optimized the mechanical heating and cooling strategy, ensuring energy efficiency in the challenging glazed link space. These innovative approaches and technical advancements enhanced energy performance, reduced environmental impact, and provided a more equitable representation, aligning with AWM's vision of design excellence.
Tetra Tech's geothermal solution brings exceptional value to the AWM. With a remarkable 105 percent improvement over traditional systems, our solution enhances energy efficiency and reduces operational costs significantly. The integration of advanced 3D cloud-based technology ensures precise coordination, resolving design clashes and optimizing stakeholder engagement. CFD modeling maximizes heating and cooling efficiency, providing a comfortable visitor experience. Furthermore, our solution promotes sustainability with a reduction in CO2 emissions equivalent to removing 88 buses from the road. Tetra Tech's innovative approach delivers lasting benefits, transforming the AWM and its operations.
In a place that commemorates the past, this project firmly places the Australian War Memorial as a world-class building of the future.
Matt Anderson, Director of the AWM
Mechanical, electrical, plumbing, fire protection, sustainability consulting, vertical transportation, geothermal, CFD modeling