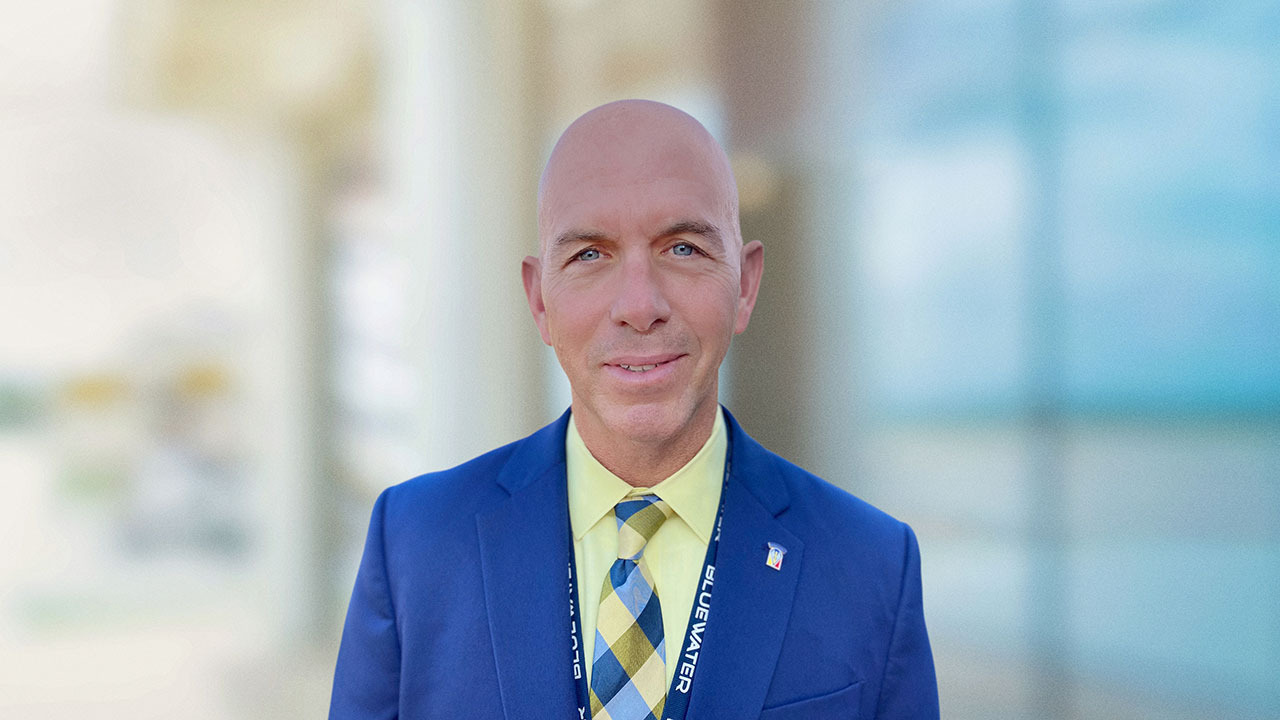 Tetra Tech CEO Dan Batrack created our Project Manager (PM) of the Month award to honor PMs who demonstrate excellence in supporting our clients and perform projects to the highest standards of quality and fiscal discipline.
Randy is an outstanding leader, he is mission-driven and an exceptional steward of the technology program he oversees.
Brian Nault, Unit President
Randall "Randy" Harris (BWF) is our Project Manager of the Month for July 2023. Randy, a retired U.S. Army Colonel, has been recognized for his exemplary leadership in managing a pivotal contract supporting the United States Army Joint Readiness Training Center (JRTC) at Fort Johnson, Louisiana.
Under Randy's expert guidance, our team has been diligently working to provide the 21st Infantry Division with essential capabilities, including tactical network cybersecurity and tactical communications. These capabilities are instrumental in ensuring the readiness and effectiveness of our nation's armed forces. This is one of several critical projects and task orders Randy manages for the Tetra Tech Federal IT Group.
"Randy is an outstanding leader, he is mission-driven and an exceptional steward of the technology program he oversees," said Brian Nault, Unit President. "Randy and his team are unwavering in their focus to implement and deliver all required warfighter technology capabilities while maintaining 100% availability throughout each monthly training rotation."
What truly sets Randy apart is the praise he and his entire JRTC team have received from their clients. The U.S. Army has consistently recognized their outstanding support of operational deployments. Randy has been singled out for praise on multiple occasions, earning strong ratings for quality, schedule, and management in the government's most recent Contractor Performance Assessment Reporting System (CPARS) evaluations.
Randy has a distinguished military career, having served in various assignments and locations throughout the world. He is a graduate of the U.S. Military Academy at West Point and holds a Master of Arts degree in Military Arts and Sciences from the Command and General Staff College.
"Thank you so much for this recognition. This was a complete surprise, an honor, and very humbling. This award is a reflection of the JRTC Team," said Randy.
We spoke with Randy about his experience and approach to managing projects vital to U.S. national security.
What strategies or practices do you implement to consistently deliver excellent quality, schedule, and management results for your clients?
Our consistent success in quality, schedule, and management results from a multifaceted approach. We prioritize a quality-driven culture within our team, supported by robust quality control processes. Meticulous project scheduling and proactive risk management are pivotal, with detailed planning, milestone tracking, and agile issue resolution. Our management focuses on clear communication, strong leadership, and alignment with the client's mission. These strategies deliver projects that exceed expectations, build lasting client relationships, and maintain a motivated, high-performing team. Both clients and our team benefit from exceptional results and trust.
Could you share a challenging project experience and how you successfully addressed it to maintain client satisfaction?
We encountered a complex technical challenge on one of our tasks—the details themselves are confidential, but I can share how we approached resolving it. It was a team effort where each person played an important role, contributing technical expertise or troubleshooting. Through tireless efforts, rigorous problem-solving, and a commitment to maintaining our client's trust, we not only resolved the technical issues but also managed to keep the project on track. In the end, our dedication to transparency and problem-solving not only maintained client satisfaction but also strengthened our client's confidence in our team's capabilities.
How do you approach managing your team to support them to achieve outstanding results?
I prioritize open communication and teamwork, fostering a collaborative environment. Strategic planning and proactive risk management play a crucial role in anticipating and addressing challenges, and keeping projects on track.
Empowering team members by providing resources and guidance enhances morale and overall performance. My approach centers on clear communication, meticulous planning, and team empowerment. These principles have consistently yielded exceptional results in diverse project scenarios, demonstrating their effectiveness in achieving success.