Mobilizing Finance to Increase Climate-Resilient Water and Sanitation Services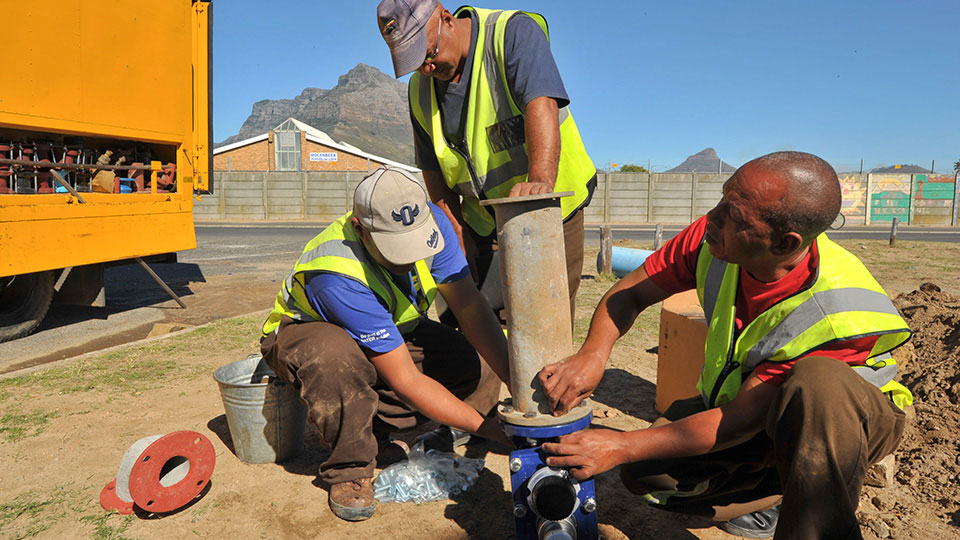 Tetra Tech works to improve public sector governance, facilitate utility reform, build partnerships, share knowledge, and mobilize finance to improve water and sanitation service delivery.
Investing in water security is essential to building health, prosperity, and climate resilience. In 2021 the U.S. Government launched the coordinated, whole-of-government President's Emergency Plan for Adaptation and Resilience (PREPARE) to help countries adapt to and manage the impacts of climate change. The plan supports the mobilization of $1 billion in climate-resilient water and sanitation services by 2030. Mobilizing financing is essential to expanding services for the hundreds of millions of people globally who lack access to basic drinking water and more than a billion people who lack access to basic sanitation services.
Aligning with this plan, the U.S. Agency for International Development's (USAID) global flagship water finance program, the Water, Sanitation, and Hygiene Finance 2 (WASH-FIN 2) activity, aims to mobilize $375 million by 2027 for climate-resilient water and sanitation services. It also aims to strengthen at least 50 sector institutions and service providers. This program will mobilize funds from a mix of private investments, government appropriations, and user fees. Implementation of WASH-FIN 2 will focus on addressing bottlenecks in the enabling environment, including policy, legal, and regulatory challenges.
Mobilize $375 million for WASH services
Expand and improve access to WASH services for 5 million people
Develop five new country climate-resilient WASH sector investment strategies
Strengthen capacity of at least 50 WASH sector institutions
Through WASH-FIN 2, Tetra Tech is working to:
Strengthen governance of and increase public funding for water and sanitation services
Improve performance of water and sanitation service providers by enhancing climate resilience, financial management, and operational efficiency
Mobilize finance, including climate finance, by providing project preparation and transaction advisory and facilitation services for public and private finance
Advance global learning and partnerships through improved coordination and knowledge sharing
Throughout WASH-FIN 2, Tetra Tech will work to strengthen the capacity of water service providers to improve climate resilience and enhance their business models through data-driven decision-making. In addition, WASH-FIN 2 will support global learning by developing guidance about how WASH solutions can be scaled to address climate change. With an initial focus on India, Ghana, and Kenya, WASH-FIN 2 expects to expand its work across 10 countries.