Partnering with EPA to Develop Industry Standards for Biogas Systems as Part of the AgSTAR Project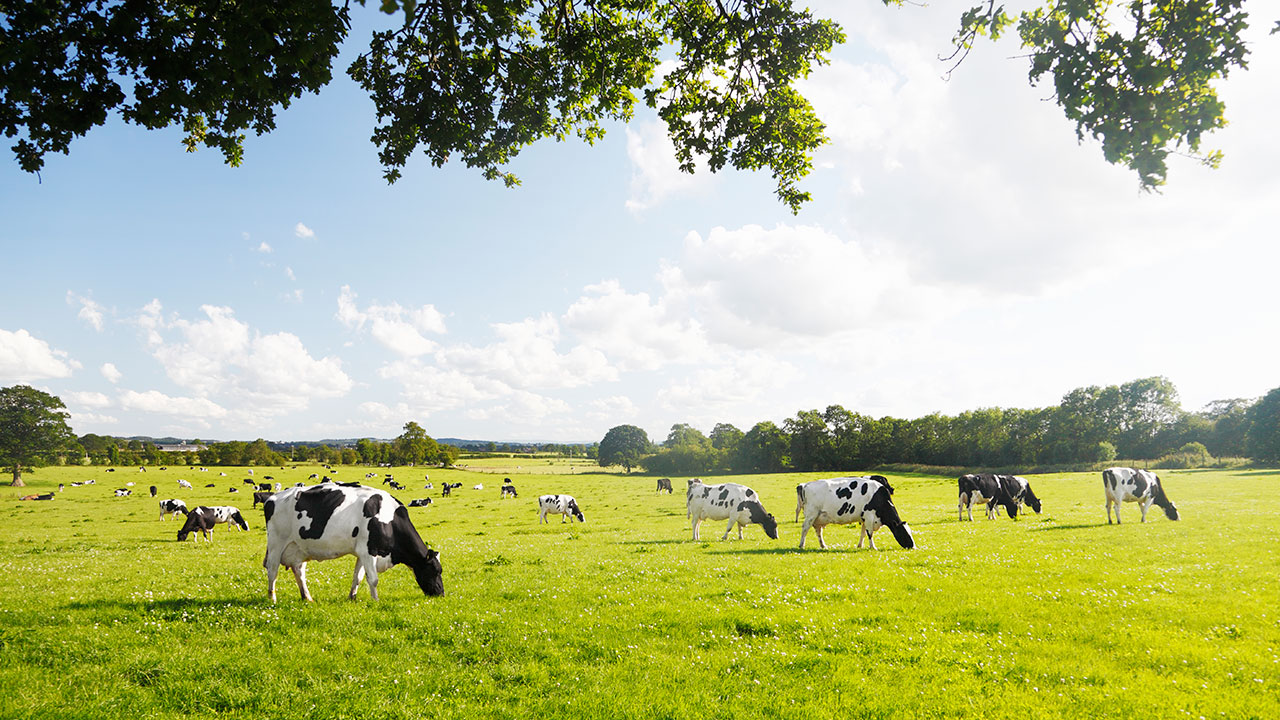 Keith Henn, industry leader for bioenergy systems, discusses Tetra Tech's experience in the biogas industry and how that knowledge paved the way for literally writing the book on anaerobic digestion (AD) and biogas systems and project development.
Biogas is a growing segment of the renewable energy industry. The need to reduce methane emissions combined with the economic incentives of reducing electricity costs and the sale of final product have made the process a win-win for clients. Tetra Tech's involvement in biogas has spanned two decades and hundreds of related projects.
AgSTAR – industry guidance and leading standards, coauthored by Tetra Tech
AgSTAR is a partnership between the U.S. Environmental Protection Agency (EPA) and the United States Department of Agriculture (USDA). The goal of AgSTAR is to provide technical guidance and establish best management practices for development, operation, and maintenance of biogas recovery systems for waste management from crops and livestock farming.
In collaboration with the EPA, Tetra Tech produced the third edition Anaerobic Digestor Project Development Handbook and the first edition Anaerobic Digester/Biogas System Operator Guidebook, which provide best management practices to better inform and demonstrate the development of AD, biogas, and renewable natural gas (RNG) systems. In addition, Tetra Tech authored material in AgSTAR's Biogas Toolkit, which contains dozens of resources for users covering permitting, finances, design parameters, and much more.
In November 2020, AgSTAR released the Anaerobic Digester/Biogas System Operator Guidebook (Guidebook). The Guidebook is a comprehensive technical resource that focuses on AD/biogas system operations and offers best practice guidance. The Guidebook covers everything relating to on-farm AD and biogas production and helps users improve their understanding of the complex systems required for biogas production. By design, it is to be used in combination with the third edition of the AgSTAR Project Development Handbook (PDH) that was released in April 2020 and also authored by Tetra Tech. The guidebook has been used in the industry as a textbook of sorts and has been endorsed by the American Biogas Council Operator Training.
AgSTAR is an ongoing program of industry guidance already being used by professionals around the world. Within one year of its release, the Guidebook has been downloaded over 8,000 times. Biogas systems are multifaceted projects that recover usable gas from livestock waste, thus minimizing methane emissions and reducing greenhouse gases. The systems recover gas that would otherwise be a pollutant and transform that gas into energy for the farmers' operations and back to the grid, providing additional revenue for farmers and operators.
Tetra Tech – an innovative and successful leader in biogas systems
Tetra Tech is a leader in innovation and the successful implementation of biogas and AD systems. We can provide clients with the expertise needed for successful planning and execution of biogas systems projects. Tetra Tech has technical expertise and a thorough understanding of the AgSTAR program. The team's practical experience was a fundamental part of developing the program's toolkit. We help farmers navigate the AgSTAR program and its resources. Tetra Tech can assist with every step of the project, from idea to implementation and permitting to project development.
AgSTAR's third edition of the PDH is written to support agriculture—farmers, owners, and operators—but the information is also appropriate for project developers, financiers, policymakers, implementers, and others interested in learning more about best practices for AD/biogas systems. The PDH aims to foster the development and implementation of AD/biogas systems that yield RNG, electricity, combined heat and power, compost, and many other renewable products.
Tetra Tech is poised to assist clients through the process of considering AD systems for offsetting electricity costs all the way to making these systems work for you, bringing the financial benefits of selling energy back to the grid and the environmental benefits of mitigating methane emissions from waste.